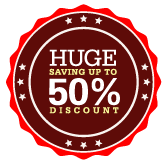 Phone
US: +1-855-296-3826
(Mon-Sat, 9am-5pm EST)
A leader never shies away from a challenge
When genius graphic designers and tech savvy mavens get together every day, their ingenuity shines through brilliant creative ideas. Our people are leaders in their fields driven by a common passion - to lead your brand to the top with non-stop concepts. No request is too small or too out-of-the-box for us.
Get to Know Our Process
Our process is simple. You tell us what you want, we deliver it as soon as humanly possible. This is how it works!