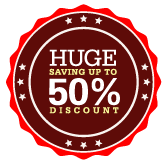 Phone
US: +1-855-296-3826
(Mon-Sat, 9am-5pm EST)
Do You Want Marketing Collateral Design that Sells?
Not just pretty, pocket friendly as well.
Create a brand persona that speaks to your customers today
With our experts to back you up, you can easily win customers over with a fantastic design and convincing message. All you have to do is choose from a range of marketing materials that you want for your business.



T-Shirt
Cap
Signage
Standee
Conference Backdrop
Trade Booth
…And more.
Pick a package that suits you to get started
2 Design Concept
3 Revisions
1 Dedicated Designer
1 Stock Photos Free
7 File Formats *
3 Business Days Delivery ***
Print Ready Formats

Email & Phone Support
100% Satisfaction Guarantee


2 Design Concept
3 Revisions
1 Dedicated Designer
7 File Formats *
3 Business Days Delivery ***
Print Ready Formats
Email & Phone Support

100% Satisfaction Guarantee


* Ai,EPS,PSD, PDF,JPEG,PNG & GIF
*** Delivery of first concepts

Order Process
5 quick steps to get you started